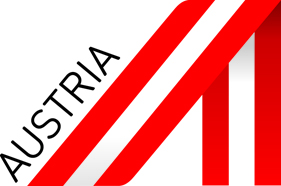 We are an Austrian manufacturer of dental products of highest quality. We are exporting our products in many countries all over the world.
We are specialized in the fabrication of dental filling material of various types, dental cements, impression compounds on silicon base and products for the dental laboratory.
Specially our dental cement on zinc-phosphate base, our root canal filling and our temporary paste cement achieved confidence and reputation in many countries of the world.
DoriDent was founded in 1978 and behind our products there are more than 50 years of experience in the fabrication of dental and chemical products.
Many years before Austria entered the Common Market we have been awarded the
"certified quality" emblem.

DoriDent disposes of a certified quality management system that was implemented
in 1998. With the required conversion to DIN EN ISO 13485-2016 DoriDent fulfils these regulatory requirements as well as the legal requirements of the Council Directive for Medical Devices 93/42/EEC. These certifications secure, that all our medical devices correspond to the requirements of modern dentistry.
Our company philosophy "Quality is our Success" and "best possible service for our esteemed customers" is accompanying us since the time of the foundation of DoriDent.